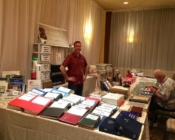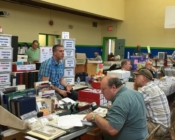 Welcome to Canadian-Stamps Website
SPECIALIZING IN CANADA NEVER/HINGE
** From classic to modern **
Thank you for your patience. We wish a grateful fall and winter to all our customers. We are presently filling up the stamps inventory and other sections of our Web site. Over the next few weeks we will keep adding great material. Please have a look and keep an eye on the events and subcategories
For over fifteen years, we have helped thousands of collectors aquire stamps for their collection.
We have helped collectors with their needs through our website, want list service and sales at stamp shows and exhibitions. Many have keep their collection updated utilizing our services.
"Our Pledge of Complete Satisfaction"
We do not simply work for your satisfaction, we GUARANTEE it! All merchandise we sell comes with a guarantee of complete satisfaction for a period of 30 days.
We provide collectors with a complete philatelic service at all levels of collecting. If you have any questions or concerns, please feel free to contact us at 819-360-0758. Our business hours are: Monday to Friday from 9:00 AM to 5:00 PM
More about us !!! Did you know ??
We offer a large stock of worldwide stamps, FDCs, varieties, postcards, stationery and much more.
We are always buying, selling and willing to trade.
I am a member and Director of the Canadian Stamp Dealer Association.
Auction director of the Apo stamps clubs in Ottawa/Gatineau region.
Library and Archive Canada (federal government hire us to conduct appraisals.
We were employed at the Canadian Museum of History, arranging exhibitions.
We are always looking for consignments for our next auction. We conduct three auctions per year.
We are the most professional, respectful, trusted firm in philately
We are participating at lease more than 20 stamps show a year into Canada.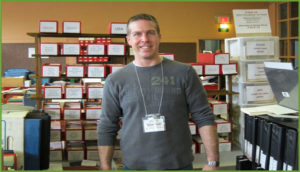 Come see us at our booth!
Feedbacks
What our clients say about their experience with us
I bought from you several keys pieces in my life collection and I remember the high quality service I received . You personally estimate the value of my collection. Exceed all expectations!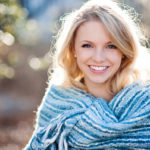 Andrée Dorion, Québec
Andrée Dorion, Québec
I received my lot today, just to let you know that I am very please! It was perfect and very well packaged! A very nice transaction whit all the recommendation to you, will do business again, many thanks.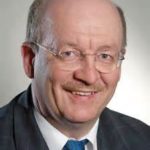 Mr. Albert Coast – Ontario
Mr. Albert Coast – Ontario
I recently buy stamps from your web site for my collection, filling up hole, let me tell you I was very surprise by the authenticity of the description and the quality was more then expected.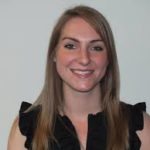 Monique Verner – Ohio
Monique Verner – Ohio